Book your Shine Jobs Ads with Hindustan Instantly Online
Recruiters-Receive the best resumes and Candidates- reach out to the best job offers and recruiters in town through this weekly edition of appointment pullout of Hindustan!!!
PUBLISHING DAYS
Booking Deadline
Minimum Size
PUBLISHING DAYS
Minimum Size
Where is Shine Jobs published from ?
LOCATIONS
---
Innovation Option
ADVERTISING INNOVATIONS
---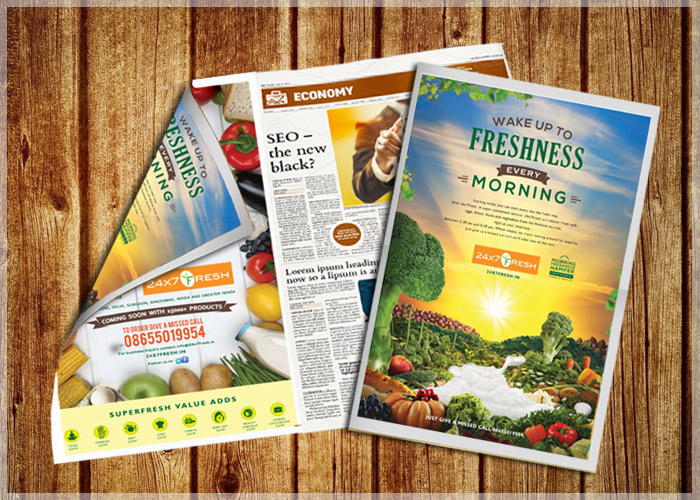 Jacket Full Page Ad
33cm x 52cm
These display ads are placed on the Front Page of the newspaper on both the sides. They are available in the dimensions of 33 cm X 48cm
Half jackets Ad
16.5cm x 52cm
These display ads appear on half of the front page in a newspaper. Half-Jacket ads are available in 16.5 cm X 52 cm dimensions.
Book Mark Ad
3cm x 52cm
Bookmark ads peek out of the newspapers just like a normal bookmark marking the page where your ad has appeared. You can choose to book a full/half-page ad in this case.
Pointers Ad
4cm x 5 cm
Pointer ad appears on the left-most column of the main page. This small ad appears in 4 cm X 5 cm size.
SkyBus Ad
33cm X 5cm
These ads materialize under the masthead of the newspaper in the main page and are 33 cm in length and 5cm in width
Advertorial Ad
Any Size
Publish an article about your product / service - to be placed alongside regular editorial content. You get to choose your headline, text & visuals.
Why advertise in Shine Jobs ?
WHY ADVERTISE IN
Hindustan Shine Jobs

?
---
Appointing ideal candidates and looking for your dream jobs have always been a very hefty task for recruiters and job seekers. This process has been largely simplified by Hindustan's recruitment supplement, 'Hindustan Jobs'. Recruiters receive the best resumes and Candidates have access to the best job offers and recruiters in town through the Hindi weekly edition of Hindustan Shine Jobs.
Hindustan Shine Jobs is one of the most prominent and widely circulated supplements across the northern and eastern regions of India. Companies ranging from MNCs to Startups, rely on this recruitment pullout by Hindustan for looking for potential and reliable candidates across cities like Agra, Allahabad, Delhi, Ranchi, Patna, Lucknow, Kanpur etc.
There are several questions that pop up in your mind while choosing the appropriate newspaper for releasing vacancy or Appointment ads of your company. Read the following reasons why Hindustan Jobs is the best for you.
Shine Jobs is one of the very few yet very famous recruitment supplements which is published in our national language Hindi. This factor contributes towards reaching out to people who may not be too well versed in English
Since Shine Jobs is published across the northern and eastern zone of India it helps in targeting potential candidates in specific regions and towns of your choice. This is also informs people about the several career opportunities and employment avenues available in the specific regions, which they may not have been aware of
Reach out to the best and most talented candidates before they are taken away by your competitors. Book your Display recruitment ad in Hindustan Shine Jobs, NOW!!!!